The purpose of the Secondary Chamber (otherwise known as the Syn-gas Oxidizer) is to create very specific conditions where the emissions from the gasification process can be neutralized. In order to be effective, the Secondary Chamber must eliminate the emissions, in the presence of oxygen, at regulated high temperatures and residence times. The typical government mandated minimum residence times are 1 second at 1000 °C, or for 2 seconds at 850 °C. Temperatures or residence times may be even greater for certain waste materials and vary by region.
The Secondary Chamber is vital in a gasification system. To ensure its superior performance, SaniFlame has redesigned the chamber, utilizing the latest in Computerized Fluid Dynamics (CFD) simulation software. This technology allowed SaniFlame engineers to study and test their unique design in a virtual environment in order to optimize its design and performance.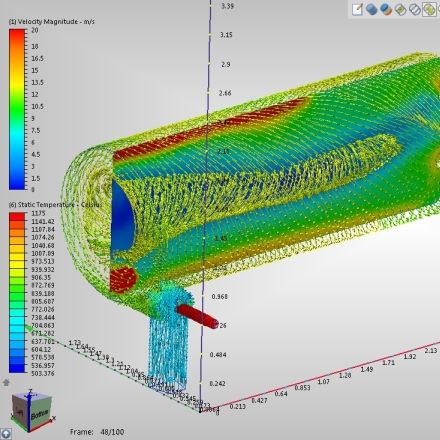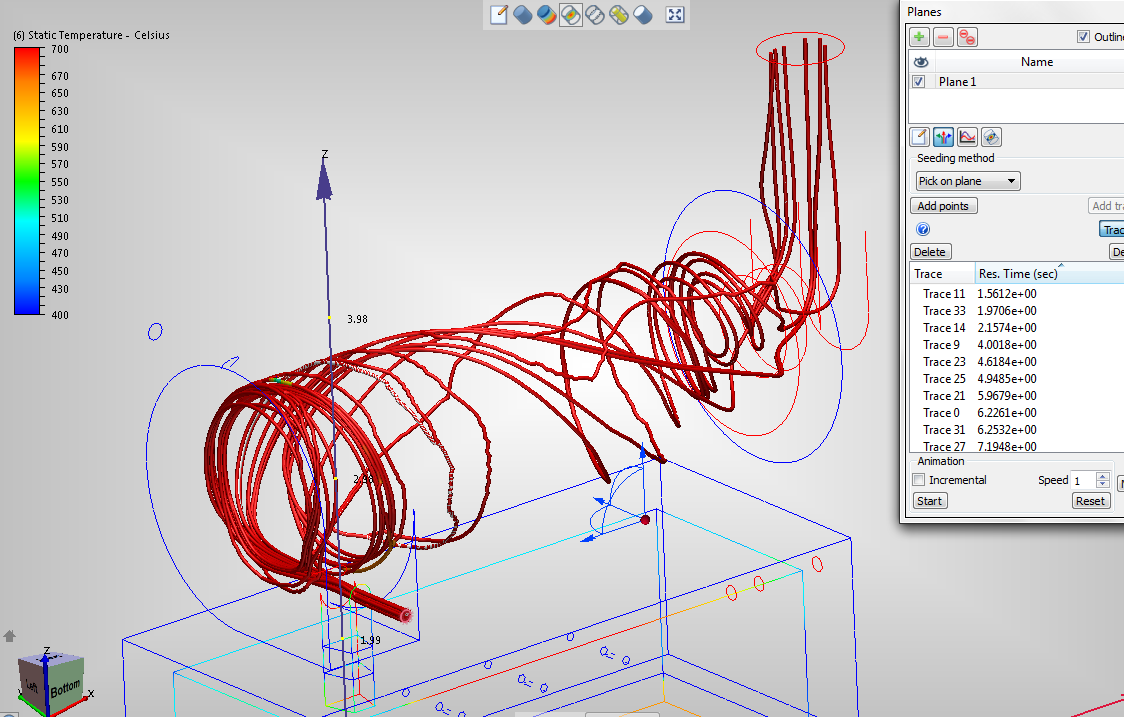 This exhaustive R&D process enabled SaniFlame to develop a Secondary Chamber with a longer gas residence time in a smaller footprint to provide lower emissions and operating costs, thus making medical waste and animal incineration more convenient and eco-friendly.